Phone 01933 675551 for free friendly advice

Just Safes Sales & Hire
---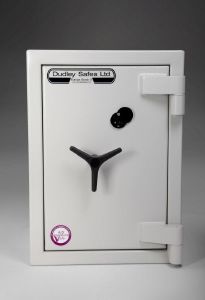 Safe Hire.




Safes Available from £45.00 per week Short Term Hire Contracts

Long term Hire From 15.00 Per Week
Rentals for a day to a year + Available.


Shows - Events - Convention Centres
Music Gigs - Film studios - Fields Etc.
Wherever you need a safe we have the safe for you.
Safes from £3000 - £150,000 Cash rating £1,500,000 Jewellery rating available for hire.
We have the tools - transportation & knowledge to be able to deliver your hired safe to you without disruption to your business please call 01933 675551 for a free no obligation quotation.
When Requesting information for the hire of a safe please have the following details .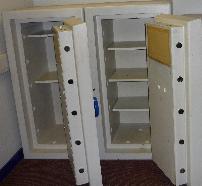 Approx Required Cash Rating.
Approx size of the safe you require.
Which type of locking system you require For example :
Key - Electronic - Manual Combination Lock - Dual Locking.
Period of required hire dates and times.
Location of site.
Contact us on 01933 675551 with the above details for an instant quotation.
If you are not sure exactly what you require give us a call and we will suggest a safe for you.
We have delivered safes to Offices - Shops - Factories - Marquees - Parks - Fields - Music gigs - Festivals - Shows.
If you require 1 or 50 safes for a day, weekend or a year give us a call we will ASSIST YOU.
Safes available range from £3000 to £150,000 cash rating. ( Jewellery rating is 10x these figures).
Require electronic locking with multiple user codes and audit trails it is not a problem we will supply the required software set it up for you and supply a laptop if required.